Home Maintenance Inspection​
A home inspection is a non-invasive, visual examination of the readily accessible components of a home. In other words, we visually inspect what we can see and get to, and cannot disassemble anything. We perform the following inspection services:
we'll help you maintain your home
A home maintenance inspection is like a doctor's physical exam for your house. Small problems that may have gone unnoticed for years, like a small leak in the roof, could cause major, non-visible damage over time.
Maintaining your investment is important, and you need to know what upkeep your particular house needs. We will inspect the home and property using our comprehensive 101-item checklist, report any problems that we find, and give you helpful advice on upkeep and maintenance.
A home maintenance inspection is designed to help you keep your home running smoothly and to save you time and money.
We recommend getting a home maintenance inspection once a year, or at least every five years at a minimum.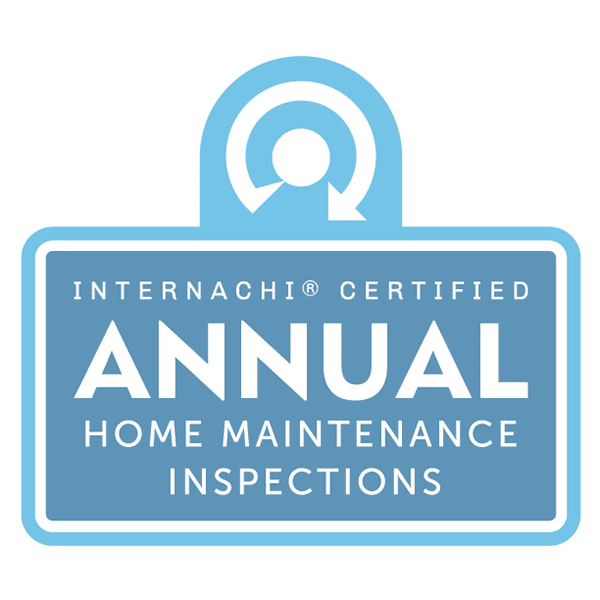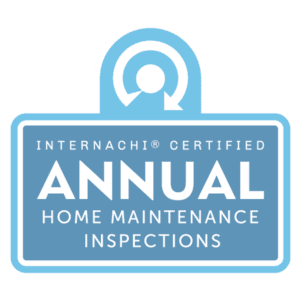 click to schedule your inspection now
What Is included in a home inspection?
A home inspection is a visual, non-invasive examination of a home. Though there are parts of the house that cannot be checked, like plumbing and wiring in walls, we use state-of-the-art equipment and software to see and document as much as possible. 
All of our inspections follow this basic format, using our 101-point checklist. We follow the InterNACHI Standards of Practice to give you the highest quality inspection.
Roof
Roof-coverings, gutters and downspouts, flashing, vents, chimney; other visible roof components.
Exterior
Wall coverings, soffits, windows, doors, walkways & driveways, porches, railings, grounds; other visible components.
Foundation
The foundation, basement, crawlspace, and visible structural components.
Interior
Doors, windows; floors, walls, ceilings; steps, railings, other visible components.
Attic & Insulation
Insulation and ventilation in attics, crawlspaces & foundation; exhaust systems.​
Fireplace
Lintels; dampers, cleanouts, other accessible and visible parts of the fireplaces and chimneys.
Plumbing
Main water & fuel supply; water heaters, venting, fixtures, toilets, sinks, tubs, showers, drains, sump pumps.​
Electrical
Service entry, meter & panel, circuit breakers, grounding system, switches, outlets, other visible components.​
HVAC
Thermostat; ventilation fans; interior and exterior heating and cooling systems; other visible components.
What is not included in a home inspection?
A home inspection is not a complete technical inspection- it is a general visual assessment. A home inspection will not reveal every problem that exists, but only the defects able to be observed on the day of the inspection. A home inspection cannot predict any future conditions.
Some of the things that are not included in a home inspection are:
You get a detailed inspection report
After the inspection, we'll give you an on-site summary of what we inspected and defects that we found. After that, we'll send you a detailed digital report with high-resolution pictures, video, and clearly written explanations of what is wrong and why it's a problem.
You'll probably think of other things to ask after the inspection, so please contact us anytime if you have questions. When you're buying, time is short when you've made an offer, and we want to be helpful to you in this often emotional and overwhelming experience.