Empower Yourself With A Home Warranty Inspection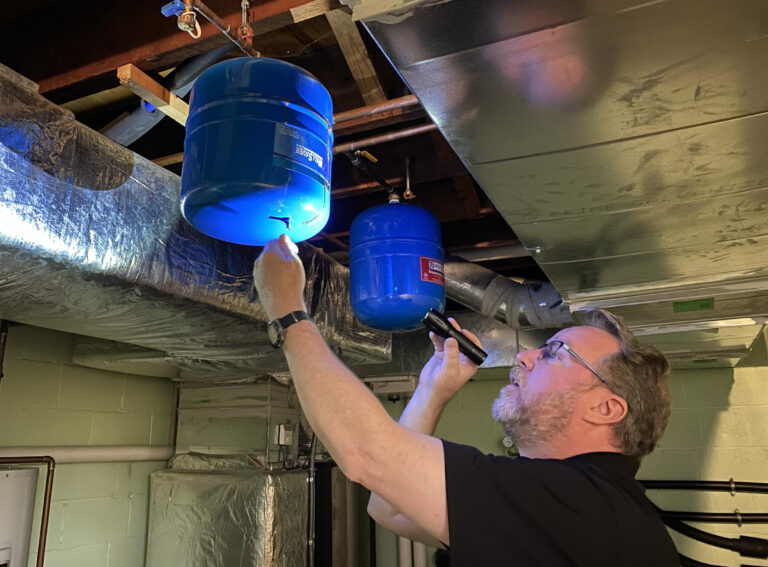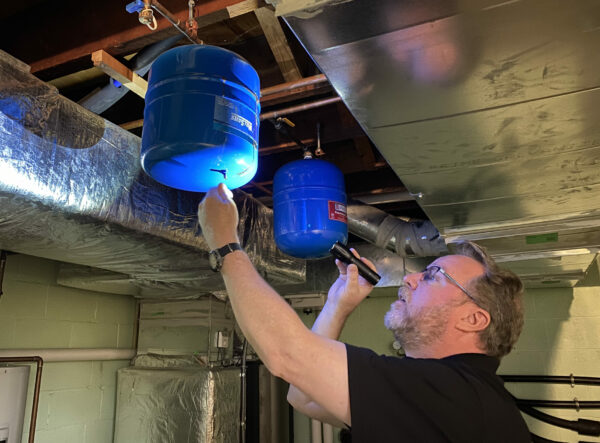 Moving into a brand new, newly-built home is exciting. The wait is over, and you're finally able to get settled into your new house. You've picked all the furniture and the perfect places for them. Art goes on the walls. You get the kitchen unpacked, and start to live in your new home and enjoy it.
As you get comfortable in the home, you may find things that need to be fixed or replaced. A home warranty inspection by a Certified Professional Inspector will help you find those things that the builder is required to fix.
Our Home Warranty Inspection Protects You
Most newly-built homes include a limited builder's warranty. This typically lasts for a year, and covers specific problems due to faulty construction. New construction houses often have things that need repair or replacement in the first year. However, it's too easy to let the 12 months go by and forget to make a warranty claim with the builder.
We can find these problems for you with a home warranty inspection. We'll diligently inspect the home using our 101-item checklist, and look for any items that need fixing before the warranty expires, so you can contact the builder in time to correct them.
Schedule your Home Warranty Inspection today by calling or texting (717) 745-5545. You can also reach us at info@chestnutinspections.com.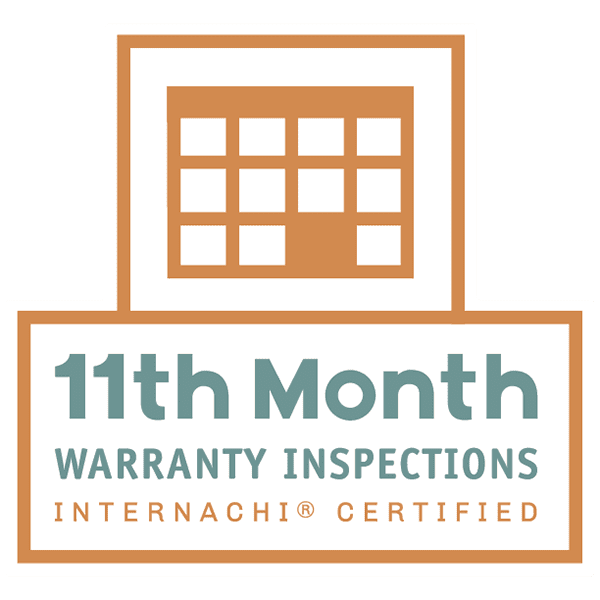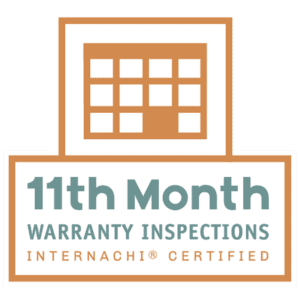 What Is Included in a Home Inspection?
A home inspection is a visual, non-invasive examination of a home. Though there are parts of the house that cannot be checked, like plumbing and wiring in walls, we use state-of-the-art equipment and software to see and document as much as possible. 
All of our inspections follow this basic format, using our 101-point checklist. We follow the InterNACHI Standards of Practice to give you the highest quality inspection.
Roof
Roof-coverings, gutters and downspouts, flashing, vents, chimney; other visible roof components.
Exterior
Wall coverings, soffits, windows, doors, walkways & driveways, porches, railings, grounds; other visible components.
Foundation
The foundation, basement, crawlspace, and visible structural components.
Interior
Doors, windows; floors, walls, ceilings; steps, railings, other visible components.
Attic & Insulation
Insulation and ventilation in attics, crawlspaces & foundation; exhaust systems.​
Fireplace
Lintels; dampers, cleanouts, other accessible and visible parts of the fireplaces and chimneys.
Plumbing
Main water & fuel supply; water heaters, venting, fixtures, toilets, sinks, tubs, showers, drains, sump pumps.​
Electrical
Service entry, meter & panel, circuit breakers, grounding system, switches, outlets, other visible components.​
HVAC
Thermostat; ventilation fans; interior and exterior heating and cooling systems; other visible components.
What is Not Included in a Home Inspection?
A home inspection is not a complete technical inspection- it is a general visual assessment. A home inspection will not reveal every problem that exists, but only the defects able to be observed on the day of the inspection. A home inspection cannot predict any future conditions.
Some of the things that are not included in a home inspection are:
You Will Get a Detailed Inspection Report
After the inspection, we'll give you an on-site summary of what we inspected and defects that we found. After that, we'll send you an interactive digital report with high-resolution pictures, video, and clearly written explanations of what is wrong and why it's a problem.
You'll probably think of other things to ask after the inspection, so please contact us anytime if you have questions. When you're buying, time is short when you've made an offer, and we want to be helpful to you in this often emotional and overwhelming experience.