Get Peace Of Mind With a
Premier Home inspection
 A home may be the biggest and most important investment that you'll ever make. That's why it's important to know ahead of time if there are expensive surprises lurking beneath the beautiful surface of the dream home you want to buy. If you waived your home inspection in the recent real estate market, you might wonder now if there are problems you should be concerned about. Or perhaps you're preparing to sell your present home and want to ensure there aren't any issues that might sabotage a sale. Whatever your situation, we would love the opportunity to help you understand the home you either would love to own, or currently own. 
Our Premier Home Inspection means that we'll inspect the home from the peak of the roof to the basement floor according to our professional Standards of Practice, using only the best tools and software. Then you'll get an interactive digital report of any defects that we found, complete with detailed but understandable explanations, high-resolution pictures and video. Our 24-Hour Report Guarantee means that you won't wait long for results.
We live by the Golden Rule, and are proud of our unparalleled customer service – we promise to treat you the way we would like to be treated. Our Google reviews bear this out. We are always available to answer any questions about our findings, or about your new home in general. Please call us at any time, for as long as you own your home. We want to prove to you that you really will get The Best Inspection Every Time!
Buyers - Don't Buy the Problems!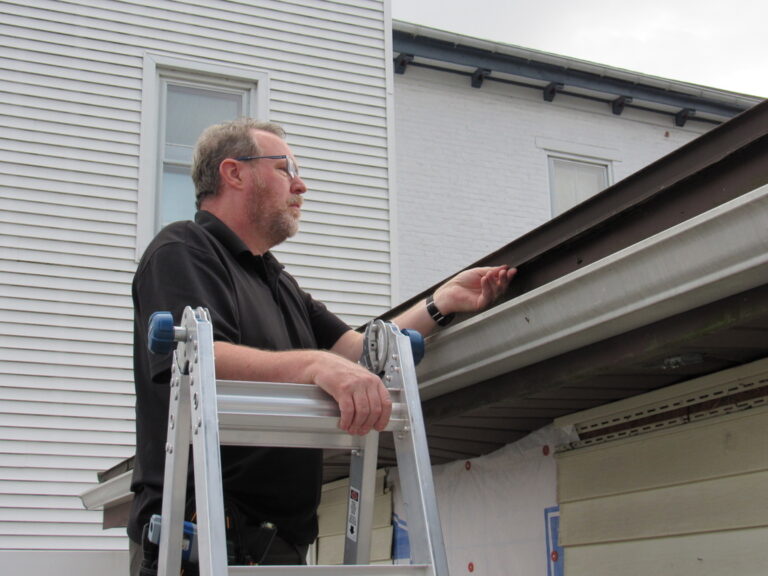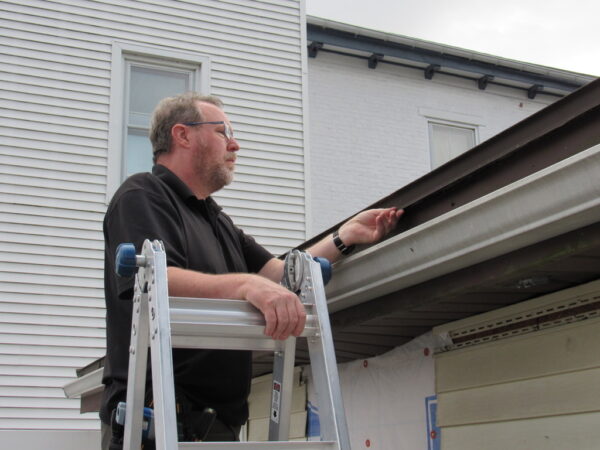 When you're buying a home, you're also buying the problems that might come with it. You might love the home and want to jump right in, but an inspection ensures that you're not going in blind. We'll do a Premier Home Inspection for you before you buy the home, so you find the problems before they're your problem. You need a professional, certified home inspector who has your best interests at heart, and who brings an unbiased perspective to the process. Most buyers are able to use our interactive digital report to negotiate a better price or get items repaired by the seller.
Purchasing a house is very overwhelming, but especially if you've never bought a home before. That's why we are First-Time Homebuyer Friendly! We encourage you to be there with us for the inspection, to enable you to ask questions on-site when seeing any issues. We believe that informed homeowners will be the most satisfied in their home, because they know how to protect their investment.
Sellers - Put Your Best Foot Forward
Don't get caught by surprise if a prospective buyer's inspector finds serious problems. You live in the home, so you know it very well. However, we're trained to identify defects that you might not notice, and which might discourage a buyer. A Premier Home Inspection informs you of any defects or problems with your home. We respect your time and your property, and will treat it as our own.
We also offer Move-In Certified® Seller Inspections, giving you a powerful way to market your home as pre-inspected, which can give buyers added confidence. You can tell buyers that the major systems are not in need of immediate repair or replacement, and there are no known safety hazards.
Show your prospective buyers that you're acting in good faith. A pre-listing inspection can help you avoid last minute negotiations and delays, protect your investment, and maximize your sale price.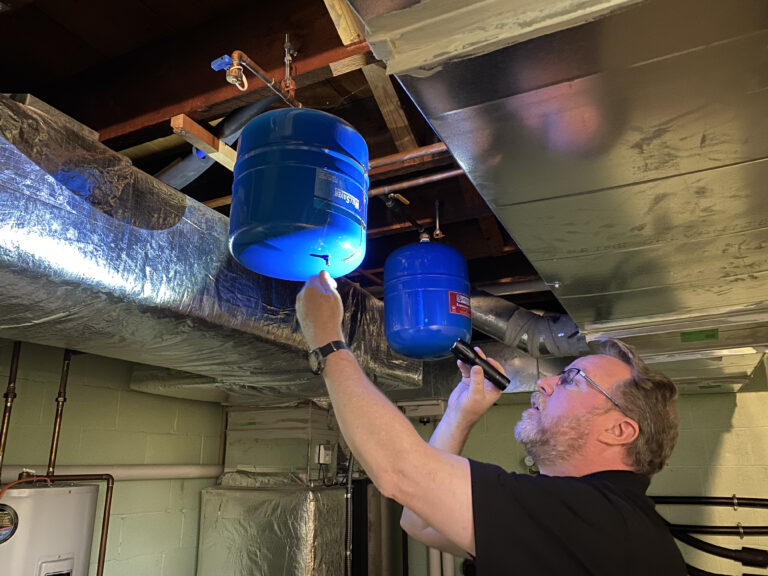 Get a Post-Purchase Home Inspection to Know What You're Dealing With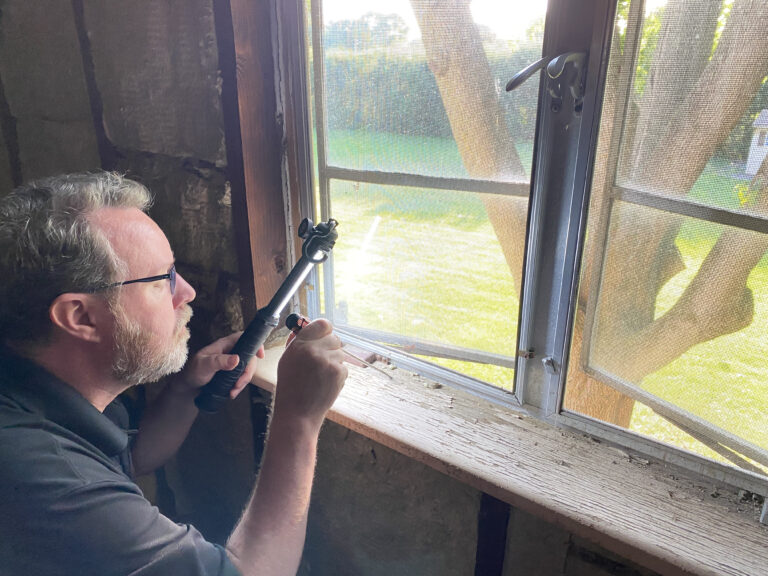 You've probably heard the advice that you should never skip a home inspection. But these days, skipping the home inspection is often the only way to secure the deal. Maybe you've just bought a house, but you weren't able to do a home inspection and suspect something is wrong. Even if you don't know for sure that there's a problem, you may have an uneasy feeling because you had to skip getting it inspected. You can do something about that. It's not too late to find out what you're dealing with.
You should be excited to move into a new home, not nauseous because it might be a money pit! We are professional certified home inspectors who have your best interests at heart, and who bring an unbiased perspective. We have comprehensive knowledge of all systems of a house, and we know that while you might not have had much of a choice to skip the inspection, you'll have much more peace of mind knowing for sure that your house is safe and sound. Schedule a Premier Home Inspection today so we can help you figure it all out!
What Is Included In a Premier Home Inspection?
A home inspection is a visual, non-invasive examination of a home. Though there are parts of the house that cannot be checked, like plumbing and wiring in walls, we use state-of-the-art equipment and software to see and document as much as possible. 
All of our inspections follow this format, using the InterNACHI Standards of Practice to give you the highest quality inspection.
Roof
Roof-coverings, gutters and downspouts, flashing, vents, chimney; other visible roof components.
Exterior
Wall coverings, soffits, windows, doors, walkways & driveways, porches, railings, grounds; other visible components.
Foundation
The foundation, basement, crawlspace, and visible structural components.
Interior
Doors, windows; floors, walls, ceilings; steps, railings, other visible components.
Attic & Insulation
Insulation and ventilation in attics, crawlspaces & foundation; exhaust systems.​
Fireplace
Lintels; dampers, cleanouts, other accessible and visible parts of the fireplaces and chimneys.
Plumbing
Main water & fuel supply; water heaters, venting, fixtures, toilets, sinks, tubs, showers, drains, sump pumps.​
Electrical
Service entry, meter & panel, circuit breakers, grounding system, switches, outlets, other visible components.​
HVAC
Thermostat; ventilation fans; interior and exterior heating and cooling systems; other visible components.
What is Not Included in a Premier Home Inspection?
A home inspection is not a complete technical inspection- it is a general visual assessment. A home inspection will not reveal every problem that exists, but only the defects able to be observed on the day of the inspection. A home inspection cannot predict any future conditions.
Some of the things that are not included in a home inspection are:
You Will Get a Detailed Inspection Report
After the inspection, we'll give you an on-site summary of what we inspected and defects that we found. After that, we'll send you an interactive digital report with high-resolution pictures, video, and clearly written explanations of anything that is wrong, and why it's a problem. To prove that we're serious about service, we stand by our 24-Hour Report Guarantee–  you'll receive the report within 24 hours of completion, or we'll refund you $100.
You'll probably think of other things to ask after the inspection, so please contact us anytime if you have questions. When you're buying, time is short when you've made an offer, and we want to be helpful to you in this often emotional and overwhelming experience.
We serve Allentown, Lancaster, Lebanon, Harrisburg, Pottstown, Reading, and their surrounding areas in Central Pennsylvania. Contact us with questions or service outside these areas. Additional fees will apply to houses built prior to 1945 or over 50 miles away.