When you're buying a home, you're also buying the problems that come with it. You might love the home and want to jump right in, but an inspection ensures that you're not going in blind. A home is a large investment, and it's important to know ahead of time if there are expensive surprises lurking beneath the beautiful surface of your dream home.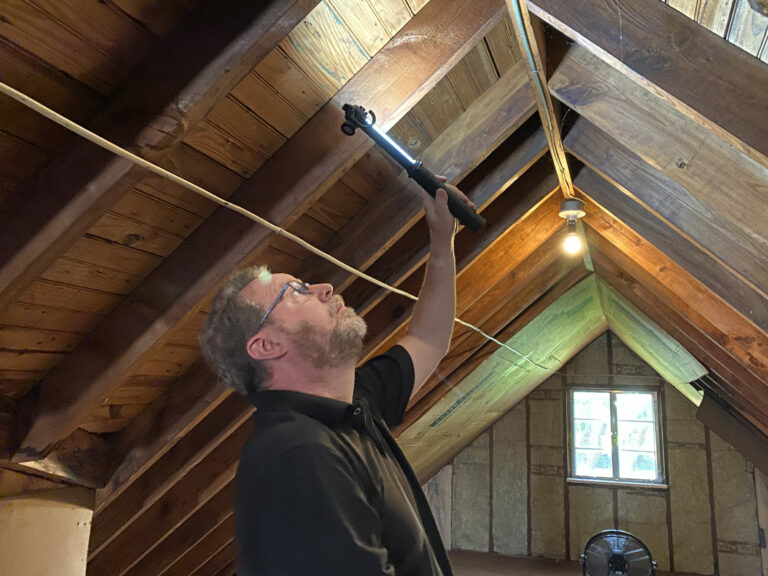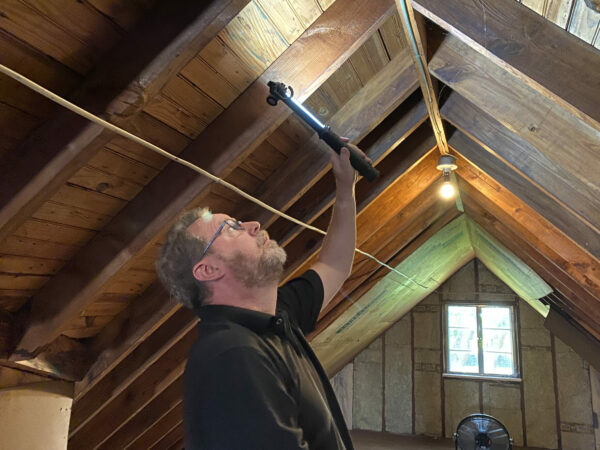 protect yourself with A buyer's home inspection
A buyer's home inspection is done for you before you buy the home, so you find the problems before they're your problem. You need a professional, certified home inspector who has your best interests at heart. We bring an unbiased perspective, and we'll inspect the home according to a 101-point checklist of professional standards, using only the best tools and software. After that, you'll get a report of any defects that we found. You may be able to negotiate a better price with this report
We're first-time homebuyer friendly!
Purchasing a house is very overwhelming, but especially if you've never bought a home before. That's why we are First-Time Homebuyer Friendly! We encourage you to be there with us for the inspection. You'll probably have a lot of questions, and being there at the time allows you to ask things when the questions are fresh in your mind.
We'll give you maintenance tips to help you get on top of things once you've gotten into the house. If you've never owned a house before, these things can be overwhelming because there is so much to know. We have comprehensive knowledge of all systems of a house, and we want to help you to be a first-time homeowner! We believe that informed homeowners will be the most satisfied in their home, because they know how to protect their investment.
We are always available to answer any questions about our findings, or about your new home in general. Please call us at any time, even long after your inspection.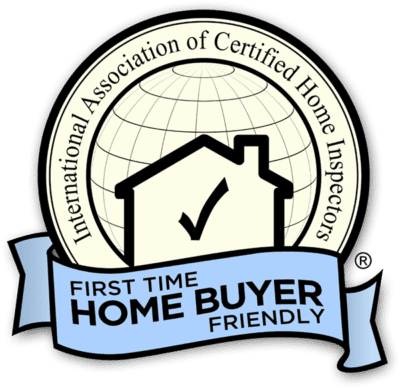 What Is included in a home inspection?
A home inspection is a visual, non-invasive examination of a home. Though there are parts of the house that cannot be checked, like plumbing and wiring in walls, we use state-of-the-art equipment and software to see and document as much as possible. 
All of our inspections follow this basic format, using our 101-point checklist. We follow the InterNACHI Standards of Practice to give you the highest quality inspection.
Roof
Roof-coverings, gutters and downspouts, flashing, vents, chimney; other visible roof components.
Exterior
Wall coverings, soffits, windows, doors, walkways & driveways, porches, railings, grounds; other visible components.
Foundation
The foundation, basement, crawlspace, and visible structural components.
Interior
Doors, windows; floors, walls, ceilings; steps, railings, other visible components.
Attic & Insulation
Insulation and ventilation in attics, crawlspaces & foundation; exhaust systems.​
Fireplace
Lintels; dampers, cleanouts, other accessible and visible parts of the fireplaces and chimneys.
Plumbing
Main water & fuel supply; water heaters, venting, fixtures, toilets, sinks, tubs, showers, drains, sump pumps.​
Electrical
Service entry, meter & panel, circuit breakers, grounding system, switches, outlets, other visible components.​
HVAC
Thermostat; ventilation fans; interior and exterior heating and cooling systems; other visible components.
What is not included in a home inspection?
A home inspection is not a complete technical inspection- it is a general visual assessment. A home inspection will not reveal every problem that exists, but only the defects able to be observed on the day of the inspection. A home inspection cannot predict any future conditions.
Some of the things that are not included in a home inspection are:
You get a detailed inspection report
After the inspection, we'll give you an on-site summary of what we inspected and defects that we found. After that, we'll send you an interactive digital report with high-resolution pictures, video, and clearly written explanations of what is wrong and why it's a problem.
You'll probably think of other things to ask after the inspection, so please contact us anytime if you have questions. When you're buying, time is short when you've made an offer, and we want to be helpful to you in this often emotional and overwhelming experience.